Leading Cleaning Agency Since 2022
About company
Do you Want Maid ?
Here is a A Professional Maid service as you Want. We are pleased to announce Want Maid By Das, A Professional Maid service as you want as a complete solution provider for your Commercial and Residential Services. We have a complete team of In-house support staff and technicians to meet your every need. Want Maid By Das is one of the trustworthy organization serving different customers with our affordable housemaid services. Want Maid is one of the Government recognised Domestic Organization that offer maids from India.  Today that everyone is busy in jobs, to achieve their goals and fulfill their dreams,  and so many daily activities. So, most of the people don't get time to manage their home.  Want Maid  proudly serve such people with experienced, trained and affordable housemaids, who can manage their home in affordable prices.   We believe on creating strong relationship with our customers and work dedicatedly to meet our goals. We do not compromise with the security of our client's when we allow our staff to work in your office or home. Every employee in our workforce is interviewed before allowing them to work. Their documents are also verified before recruiting them for the job. Our workforce is trained, skilled, experienced and highly appreciated by the clients & candidates. 
Home Maid
Elder Care nurse
Children Care Nanny
House care taker
Garden Care taker
How We Work
Our Cleaning Company Works

Process

For You
01
Search
Use our simple search and tell us what you require. See list of all the available maids in your area.
02
Shortlist
View the complete profile of the few of available maids and shortlist as per your preference.
03
Meet Select & Relax
Talk to the maid on the phone or meet her personally. Select the maid and pay only after the maid joins.
Testimonials
What Our Clients
Say About Us
Want Maid is a premier executive search firm, specialising in recruitment services We have 400+ work forces available at our organization, which allow us to provide different services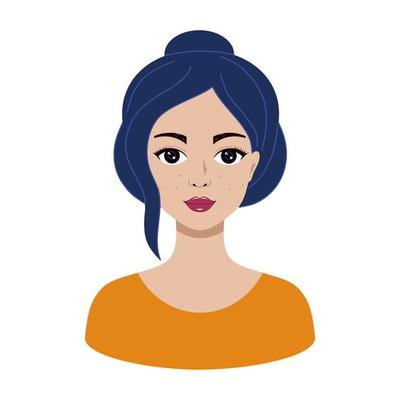 "I am very happy with the cook that we have hired through Wantmaid.in maid service."
"Wantmaid.in maid service. does a Good job of sourcing right candidates who match your requirement."
"My experience was very good since they were taking time. but later they found me a very sweet lady who takes care of my child like her own child. clean and neat lady. Wantmaid.in maid service. also helped me with the police verification process. satisfied and recommended. "
"I am happy with the service they provide and their Maids are also very much good Thank you. "
"I recently moved back to India & needed a maid ASAP. I had contacted Wantmaid.in & within 24 hrs they sent me a few profiles to select from. when the first maid I selected was not available, they immediately sent me another one. The staff, pallavi who handled my requirement is very polite & always make a point to follow up & check if everything is fine. Very good service provided by them. "
Why Choose US
There Some Reasons
to Hire from wantmaid.in
Top-Rated Company
Want Maid is a trusted and renowned housemaid agency started in 2022 which is committed to provide best quality services of maids in affordable prices to our client. We believe in creating strong and long lasting relationship with the clients & candidates. Wantmaid.in offers housemaid services through its experienced consultants, since incorporation we have been helping to build balanced relationship between clients and candidates. Solving problems from both ends.
Vision & Mission
Our vision is to be a first choice in the field of Want Maid by Das provider.Our mission is to provide best quality services to the client, create a strong and long lasting relationship with customers & Candidates by providing 100% satisfaction. Our goal is to take a tiny step to contribute in global happiness.
Eco-Friendly Services
Want Maid by Das  has proven to be one of the fastest improving and growing job placement service Company. We believe in honest, open and ethical values.